Managing documents is a common workplace challenge. A backload of paper equates to inefficiencies, security risks, and storage costs. On average, professionals spend 18 minutes trying to locate a document they need, resulting in $14,000 worth of lost productivity per worker every year. By replacing manual document management with automated document management, your business will be able to take advantage of the benefits of an automated information workflow.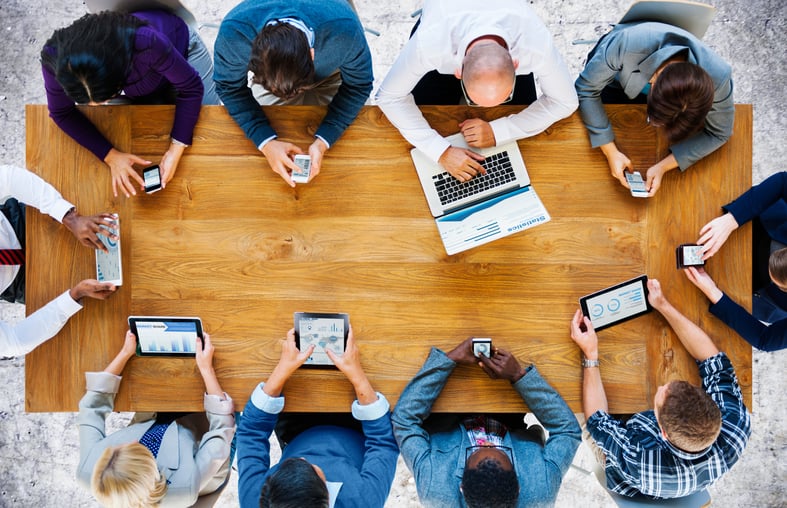 [You Might Also Like: Blog Article & Infographic - "[Infographic] Enterprise Content Management in the Cloud"]
The document automation experts at Prosource have been helping businesses throughout the Midwest cut down on office clutter, turning paper documents into searchable data that's safe, reliable, organized, and readily available. Our extensive knowledge and expertise in document management has reduced inefficiencies and costs, while increasing security. Company-wide benefits include:
Reduced paper storage and retrieval expenses.

Minimize inefficiencies by making information easier to find and share.

Improved security by applying more consistent retention policies company-wide.

Reduced costs and error rates associated with manual data entry.

Build a foundation for more efficient workflow processes.

Reduced risk though automated archiving to a secure backup medium.
[You Might Also Like: Blog Article - "Tips for Choosing the Right Document Management Partner"]
Prosource Document Automation also provides benefits to specific departments. Financial departments can maximize the speed, efficiency, and precision of their financial document workflow, from capture to retrieval to approval routing. Human resources departments can easily and instantly access both prospective and current employee documents and information directly from within their human resources information system.
Prosource provides more than just industry-leading software, but also the analysis, planning, training, and close-collaborative approach that ensure success and ROI. The document automation experts begin by learning your business, discovering inefficacies, making process improvements, and tailoring the solution to fit your unique needs. Services include:
Capture: Capture important documents and data into one secure system. Any file type, automatically classified.

Process: Revolutionize your processes by working electronically. Automate the predictable, repeatable parts of your processes and facilitate your case management requirements.

Access: Access your content easily, from anywhere. Use intuitive software in the office or on your mobile device while on the road.

Integrate: Intelligently link the documents and data within the document management system to the transactions and activities in other applications.

Measure: Monitor your process and system performance without involving IT. Get reports, analyze the health of your processes, and make better decisions.

Store: Securely store, protect, and destroy your content. Control access, benefit from on-line redundancy, and automate your records management policies.
[You Might Also Like: Blog Article - "5 Benefits of Digitizing Documents with Document Automation Software and Systems"]
Prosource has partnered with leading document management companies to help businesses transform from relying on paper documents to using document management systems to rely on electronic documents. Key partnerships include Hyland, Impact Data Imaging (IDI), ACDI, and NewWave.
Want to learn more about Prosource Document Automation, the partnerships with leading document management companies, and how your business can utilize document automation? Join us at Prosource Tech Show VIII, Presented by Konica Minolta on Thursday, September 15, 2016 from 10am to 2pm at Paul Brown Stadium. There, you will be able to talk to brand experts representing Hyland, IDI, ACDI, and NewWave, as well as the Prosource Document Automation experts.
Not sure if this event is right for you? Check out our blog article "5 Benefits of Attending Prosource Tech Show VIII, Presented by Konica Minolta".