Technology budgets have been steadily rising over the past five years. According to the CIO Tech Poll: Tech Priorities 2017, 56% of respondents expect their IT budgets to increase. Enterprise organizations are projecting a 4.8% increase in their 2017 IT budgets while SMBs expect an increase of 8%.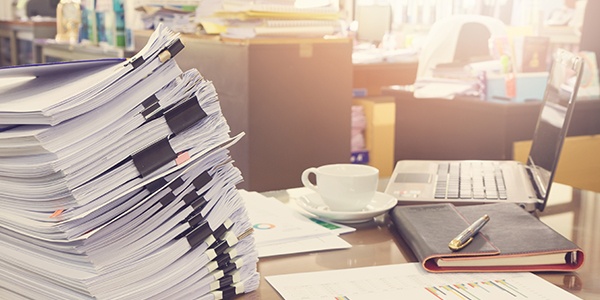 [You Might Also Like: Blog Article - "4 Common Document Management Pain Points Businesses Are Faced With"]
With increasing IT budgets and thousands of document management software platforms available, it's important that you find the right 'fit' with your technology partners to get the results you are seeking from your investment in new systems. When determining strategic 'fit', you'll want to consider three key components of success – experience, training and support, and adaptability.
Experience
Managing documents, information, and data has always been a high priority for businesses striving for maximum workflow efficiency and effectiveness. A strong partner will begin by understanding your business objectives and processes, pain points, and technology requirements in detail. They will gain a complete understanding of your business prior to recommending specific technologies to solve your business problems.
Ask for several references so you get a closer look into how the provider has successfully implemented document management solutions for other customers. Also check to see if the provider has any industry or manufacturer certifications that may be advantageous to the success of your implementation.
Choosing a knowledgeable professional services team is key to deploying an ECM solution that is effective and efficient. Make sure to choose a provider that will work with you every step of the way to ensure that deployment strategies and product integrations are appropriately planned and sustainable.
Training & Support
Effective user and administrator training is critical for the success of a document management solution. A well developed and executed training program is integral to ensuring user acceptance and usage. Regardless of where the training is delivered, it's critical that both users and administrators are trained.
Your provider should also provide ongoing technical support to ensure the success of your solution post implementation and training. With proper support, any technical issues you may have should be accurately and quickly diagnosed to ensure optimal uptime.
Adaptability
As your business needs and goals evolve, so should your technology. Choosing a partner that will provide a solution that will scale and change with your departments or business-wide is critical for making a good investment. Technology is continuously changing so it's important that your systems reflect any new features that may increase the efficiency and effectiveness of your departments.
There are many providers representing numerous software vendors and solutions to help you better manage your documents and streamline your critical business processes. A strong document management partner will create a trusted relationship with you and expand their technology solutions to improve efficiency across multiple departments. This enables ongoing process improvement that results in higher efficiency and lower costs.
http://core0.staticworld.net/assets/2017/02/20/state_of_the_cio_exec-summary_2017.pdf