Partnering with a managed IT services provider or managed services provider (MSP) to subset your IT can help free your internal IT staff up for more strategic projects. Establishing a strong, strategic partnership with your MSP is essential to receiving actionable and practical IT advice, strategy, and plans.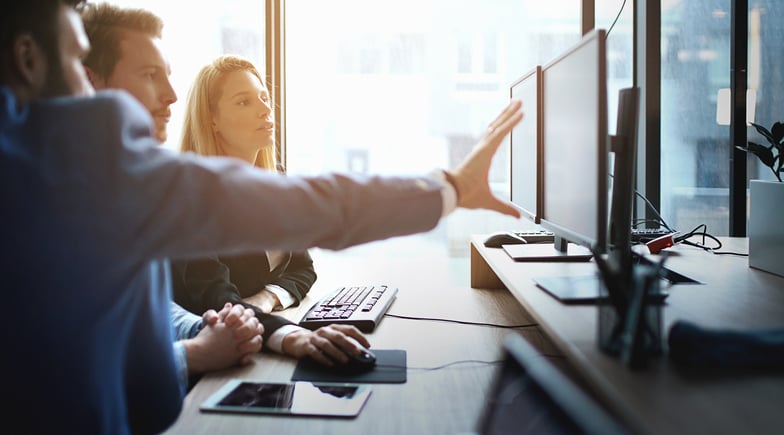 [You Might Also Like: Blog Article - "What are Managed IT Services & How to Identify if Your Business Can Benefit"]
Here are five ways to get the most from a managed services provider.
1. View MSP As Partners, Not Replacements
While businesses are increasingly relying on outside providers for part of their IT needs, MSPs generally complement rather than replace internal IT. Approach your relationship like a partnership. Rather than replacing your IT staff, MSPs act as an extension of your current IT staff and frees your internal IT staff up to focus on more strategic projects.
2. Establish Clear Roles
A provider should know what is expected of them and vice versa. Knowing who will be performing what roles or tasks is important to have a successful partnership with a MSP. If you have an in-house IT department that will be working with the MSP, it's essential that you have a specific reporting structure to avoid redundant requests and job functions that may lead to a decline in performance.
3. Resist the Urge to Bargain Shop for Managed IT Services
Businesses have become more familiar with managed services and are partnering with MSPs to handle elements of their IT needs as part of a collaborative arrangement with internal IT. According to a report from CompTIA, the MSP market is experiencing commoditization because of oversupply.[1] Some MSPs will try to lure you by using rock-bottom pricing. While a bargain MSP might provide cost savings in the beginning, choosing a provider solely based on price may end up costing your business more in the long run. Look for MSPs that understand your business and can help further your business goals with their services. Ask for case studies or talk to their existing clients to get a better idea of what they offer.
4. Rely on Their Expertise
An MSP has the expertise to help you align your technology with your business goals, and they can create agile and scalable solutions that grow with your business. Having a clear understanding of what your MSP can do for you and making a habit of asking about services that your MSP's other clients are taking advantage of is key to getting the most from your MSP. To take advantage of all the benefits a MSP provides, schedule regular meetings so that you're always up-to-date with current industry trends and gather insights that will help you formulate strategic IT goals and plans.
5. Be Proactive, Not Reactive
Getting the most out of a MSP requires making budget adjustments as your IT goals and usage patterns shift. Build a sustainable and proactive relationship with a MSP and use their expertise to evaluate your existing systems, servers, and workstations. Rely on their strategic advice to help you plan your future IT projects more efficiently.
[You Might Also Like: Video - "5 Advantages of Managed IT Services"]
To have a successful partnership with a managed services provider, it's vital that you actively work together to achieve strategic IT goals. These five ways to get the most out of a MSP provider is a starting point to ensure you are partnering with the right MSP for your business.
[1] https://www.comptia.org/docs/default-source/insight-and-tools/insight-pdfs/full-report---comptia-5th-annual-trends-in-managed-services---vfinal.pdf