Managed IT services is continuing to gain popularity with businesses – both those who are new users and those who are increasing their current use. In fact, 62% of respondents surveyed by CompTia said that they plan to increase their commitment to managed services.[1] Outsourcing your IT to a managed service provider (MSP) gives you freedom to grow your business without breaking the bank.
So, what is the value in outsourcing your managed IT?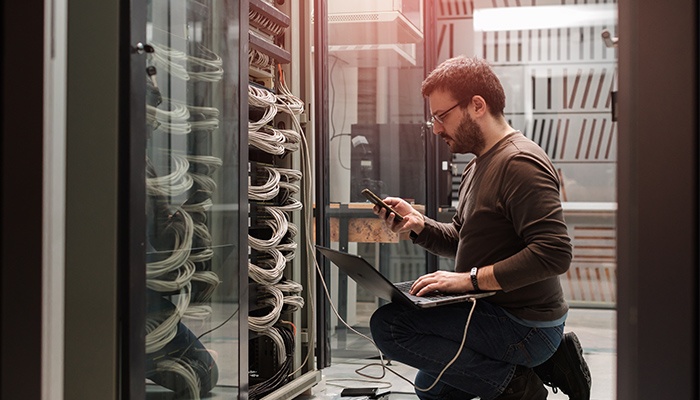 Reduced, Controlled, and Predictable Spending
A study by CompTia found that 46% of managed IT service users have cut their annual IT costs by 35% or more.[2] Outsourcing your IT at a fixed cost means there are no hidden cost or fees, and you pay the same price each month no matter how much service you require. Additionally, you do not have to hire an in-house IT team that has expertise in every IT function.
[You Might Also Like: Blog Article - What are Managed IT Services and How to Identify if Your Business Can Benefit]
Increase Productivity & Add Time Back to Your IT Team
Unmonitored servers and networks leave your business at risk for serious issues that result in productivity loss. MSPs are designed to supplement your day to day IT needs and work in conjunction with your existing IT staff. A survey from CompTia found that over 50% of respondents use managed IT services so that they can free up their own internal staff to work on revenue-generating projects.[3] Partnering with a MSP enables your IT team to focus on their core competencies and strategic planning initiatives while the MSP fills in the gaps where needed.
Eliminate Downtime with Monitoring and Alerts
A MSP will ensure that your networks, systems, and applications are being proactively monitored and managed. 24/7/365 alerts on performance, fault, and security keeps your network up-to-date. This means that your MSP will be able to spot and remediate potential network issues and threats before they become a big problem. The proactive approach a MSP provides keeps your network and business documents protected and reduces your risk of a data breach.
Support and a High-Quality Staff
A reliable MSP is there to make sure your network is up and running effortlessly and efficiently. If issues occur, remote and onsite technical support are ready to help solve the issue quickly. A MSP will work diligently to deliver better system performance, minimal downtime, and the latest software updates.
[You Might Also Like: Blog Article - 5 Ways to Get the Most from a Managed IT Services Provider]
Working with a MSP allows you to focus on running your business. A MSP wants to help your company grow and be successful and are designed to increase your productivity and keeping your network protected. You can have peace of mind knowing that experts are monitoring your systems and keeping your network secured.
[1-3] http://www.channelfutures.com/business-models/managed-services-tech-cost-savings-vs-productivity-gains