Increase the Speed and Accuracy of Your Accounting Department's Month-End Close Utilizing ECM
Speed and accuracy continue to be a challenge in the month-end close process. The monthly accounting close process, in many accounting departments, means the onset of hurried employees tracking down data and pouring over spreadsheets.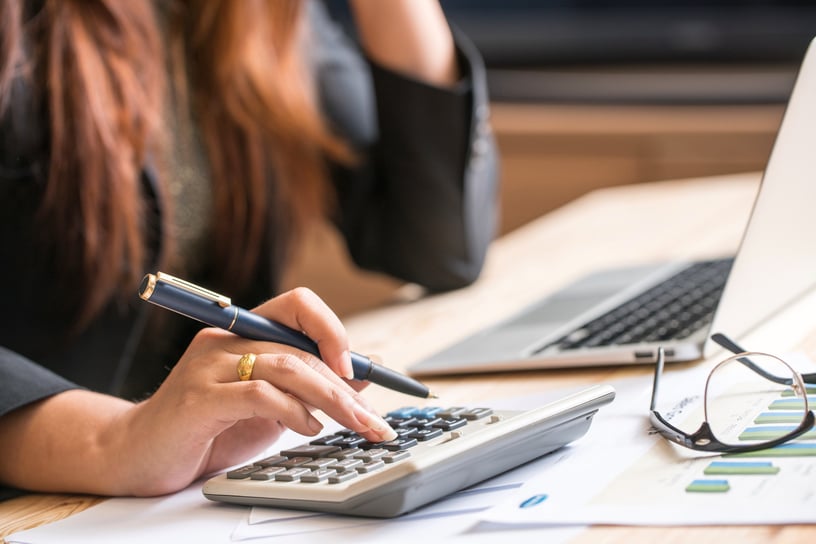 A quick month-end close is necessary in today's fast-paced business environment. But despite technological advances, many companies have accounting departments that move through their monthly close process at a rate that may take several weeks to complete.
[You Might Also Like: Blog Article - "Tips for Choosing the Right Document Management Partner"]
There are many causes for bottlenecks and delays in month end closing. A few of the common causes for month-end closing delays include: process issues among internal departments and external partners (such as vendors, banks, lenders, etc.); unclear management prospective about financial reporting and what information they need to run the business; outdated processes and systems; lack of standardization and consistency; and, absence of deadlines for critical intermediary processes.
Manual work slows down processes, reduces efficiency, and decreases productivity; however, many month-end closing activities can be automated. By utilizing enterprise content management (ECM), organizations can increase the speed and accuracy of the financial close, make sure all tasks are completed on time or ahead of schedule, and make better and more informed decisions because employees have all required documents to perform tasks.
[You Might Also Like: Blog Article - "5 Benefits of Enterprise Content Management (ECM)"]
Here are some ways that your accounting department can relieve work overload by utilizing an ECM solution:
Eliminate Data Entry with Capture
With document capture tools, the need to index documents is eliminated. These tools can read documents and push the data into your accounting systems without manual entry. Not only do capture tools eliminate manual data entry, they also eliminate filing documents which frees up employees for other tasks.
Automate Routing and Approval
Building workflow rules within an ECM allows you to route invoices for review and approval, as well as automate approval for invoices that meet a set of criteria. With the mobile option, managers and directors are able to approve invoices from their smartphone or tablet.
Connect ECM to Existing Accounting Systems
Integrating ECM with your existing accounting software eliminates switching between screens to find the right information and eliminates error from manual data entry. By connecting your systems, data is automatically pushed into the systems at the moment of capture or after a workflow has been completed.
[You Might Also Like: Blog Article - "What is Enterprise Content Management and Why You Need It"]
Centralized and Secure Documents
Any documents captured into the ECM system are securely held with an audit trail and backups. Document destruction or archiving can be managed as needed using the tools within your ECM solution. The central repository makes it easy to meet public record request and retrieve documents for research and other needs.
Integrating an ECM solution in your business can free up your accounting staff to focus on other business-critical tasks, speed up your month-end close time, and increase the accuracy of your month-end close.