Have you ever thought about the financial impact of your current printer, copier, scanner, or fax machine? Do your current machines slow down daily processes and productivity? Do you have a separate copier, printer, scanning device, or fax machine? Are your devices taking up extra, valuable space in your office? Are you spending too much money on service and support for your separate devices? If you answered "yes" to any of these questions, then it's time to upgrade to a multifunction printer (MFP).
[You Might Also Like: Blog Article - "Is It Time to Upgrade Your Copiers?"]
Small-medium-sized businesses (SMBs) need efficient printing options that maximize productivity, increase efficiency, reduce costs, and simplify daily processes. Four reasons why every SMB needs an MFP include: improve workflow and increase productivity, control costs with print tracking, save space, and cut expenses.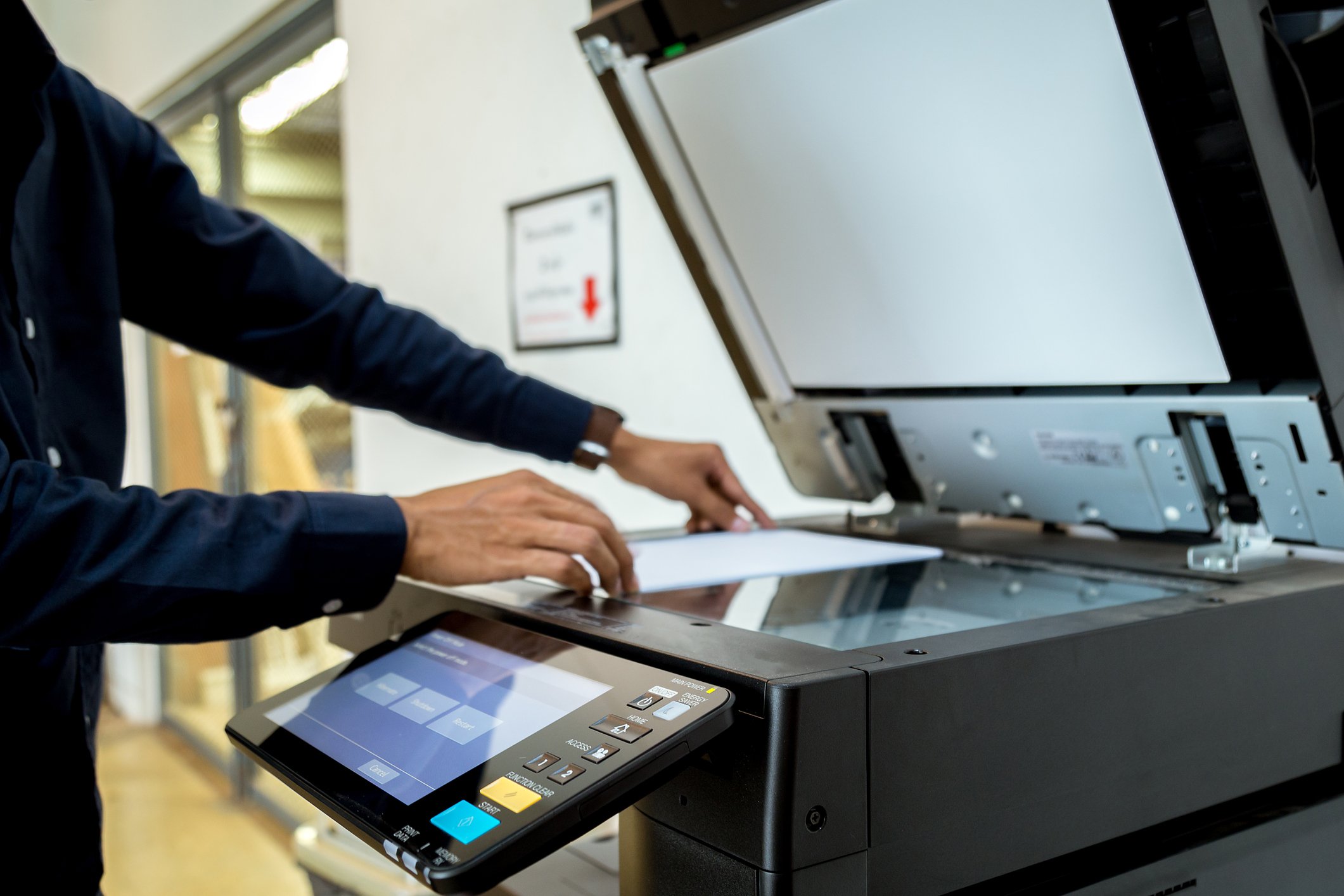 Improve Workflow & Increase Productivity
Today's MFPs are equipped with productivity-enhancing capabilities to ensure that you can quickly and effectively print, copy, scan, and fax. Some features on modern MFPs include single pass scanning, mobile connectivity, and customized workflows. MFPs also provide additional capabilities such as: scan a stack of pages from a feeder, scan and print double-sided, scan to email, staple, hole-punch, and collate. Furthermore, modern MFPs are network-enabled and internet-enabled devices that can receive jobs from any device (including mobile), create PDFs and emails, send faxes, and run automated workflows.
Control Costs with Print Tracking
Many of today's MFPs are application-enabled to track user printing. Having visibility into printing volumes and trends across all devices helps you better understand potential changes that might need to be implemented to save time and money. Using printing volume and trend insights means you can predict when you'll need toner, so you can receive new toner before it's depleted.
[You Might Also Like: Blog Article - "5 Questions to Ask When Choosing the Right Copier for Your Business"]
Save Space
With an MFP, you have just one device that does all of your printing, copying, scanning, and faxing. Rather than having to find space for your separate printer, copier, fax machine, and scanner, you can have all four functionalities in a single machine. Having one machine with the functionality of four means, for example, that you can reuse the space where your scanner was once stored for other purposes.
Cut Expenses
Another advantage of an MFP is the cost savings of purchasing one device that performs multiple functions. Although the upfront purchase price for an MFP may exceed that of a traditional printer, the overall cost is less than purchasing multiple machines. Therefore, you can benefit from increased functionality without paying for individual features. In addition to the savings associated with the original purchase price, maintaining one device costs less than maintaining multiple devices. With all devices provided by one manufacturer or vendor, you'll also save money on service, repairs, and consumables, such as toner.
[You Might Also Like: Blog Article - "Tips for Choosing a Copier Provider"]
For SMBs, every second wasted, every dollar spent, and every inch of office space count. If you aren't already using an MFP, consider upgrading to streamline your processes, improve productivity, reduce costs, and free up some valuable space in your office.