Ink and toner are so valuable, the cost is often an influential factor when determining what kind of printer or multifunction printer (MFP) to purchase. Fortunately, there are a few things you can do to help reduce the amount of ink and toner you use.
[You May Also Like: Blog Post - 10 Tips to Reduce Printing Costs]
Here are five ways to save on printer ink and toner.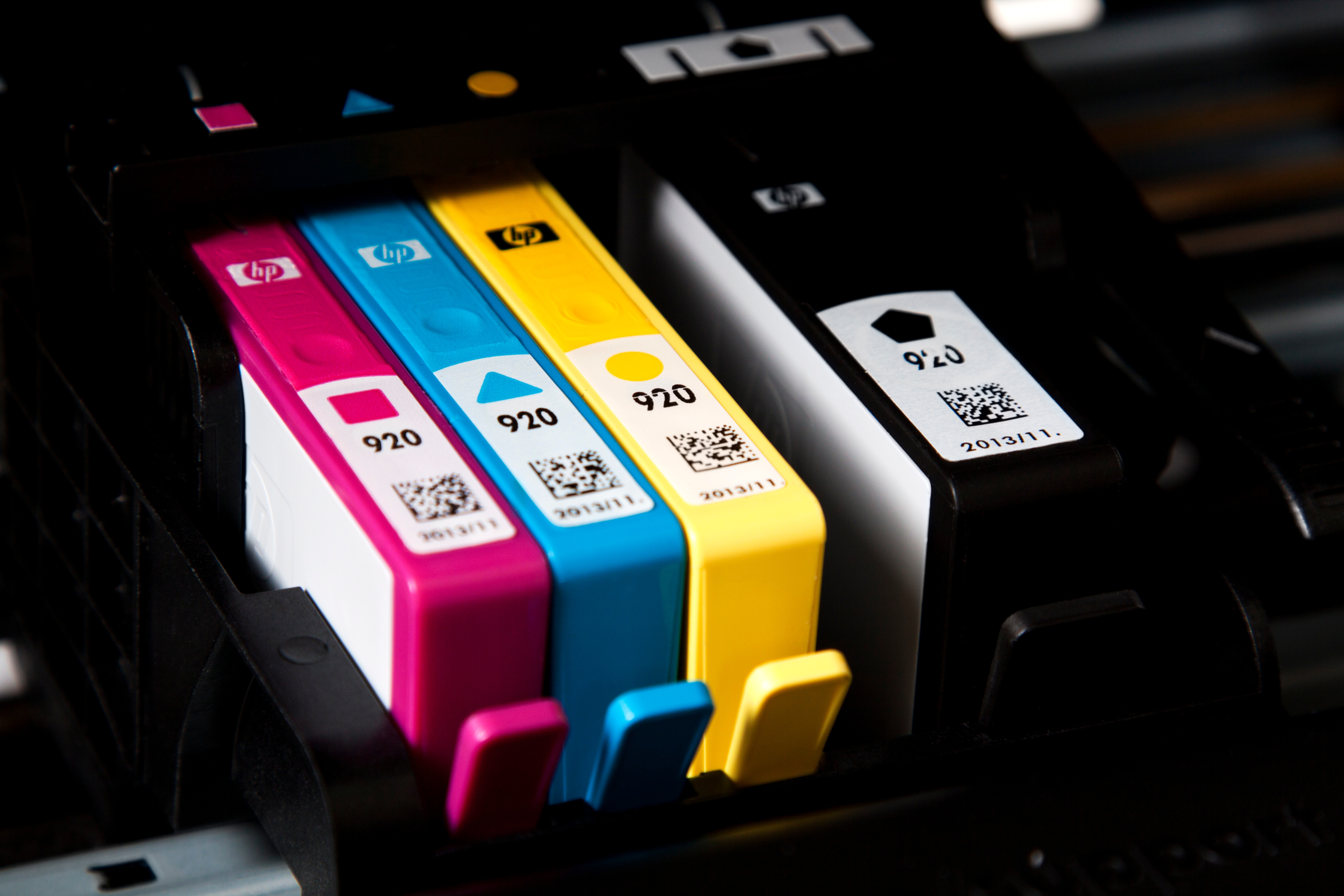 1. Print Preview
Print preview is a tool used to examine documents before they are printed. In the print preview, you can see if there are spaces that need to be adjusted and if any of the pages in the document are unnecessary to print. Print preview allows you to decide if something is relevant and useful before printing, ensuring you only print what you need.
To do this in Microsoft Word and Excel, go to FILE, PRINT. A preview of your document will appear, and you will have the option to review your entire document before printing.
2. Draft Mode
Draft mode is a tool that allows documents to be printed with little to no formatting. The printed document will be a "test version" of your final copy. It allows you to see what your final printed document will look like while saving ink.
To do this in Microsoft Word, go to FILE, OPTIONS, ADVANCED. Under GENERAL, select ALLOW OPENING A DOCUMENT IN DRAFT VIEW. Select OK. Under the VIEW tab, click DRAFT.
3. Use Color Ink Only When Necessary
If you have a color printer, a general rule to follow is to use color printing only when needed. Printing in black and white only uses your black cartridge. When you print black using color ink cartridges, colors are mixed together to make black. So, using black and white printing instead of color printing helps your ink last longer. When a new employee is getting their computer set up, have your IT team set their default print settings to greyscale or black and white printing.
To set your default printing to black and white, go to START MENU, CONTROL PANEL, HARDWARE AND SOUND, DEVICES AND PRINTERS. Right click on the printer you want to change the default settings of. Select PRINTING PREFERENCES. From this window, you can make changes to the default print settings.
4. Use PrintFriendly
Printing web pages can waste a lot of ink. Images, links, advertisements, and formatting on web pages add a lot of clutter and unnecessary printing. PrintFriendly is a free online tool that converts web pages to printable PDFs, removing advertisements, navigation, and other unnecessary elements to help you save paper and ink when you print.
To convert web pages to printable PDFs, go to https://www.printfriendly.com/ and follow the instructions.
5. Change the Font
Different fonts use different amounts of ink to print, so using the right fonts can help you use less ink and save money. Fonts such as Century Gothic, Times New Roman, and Calibri use less ink than Veranda, Arial, and Tahoma. According to Consumer Reports, Times New Roman takes up to 27% less ink than Arial.[1] Choosing typefaces that use less ink to print will help extend the life of your ink and toner and save you money.
All these tips are little things you can do to cut cost and increase your toner and ink life. Incorporating these five tips to save ink and toner can make a big impact on your printer supplies budget and spending in the long run.
[1] Austin, Patrick. "5 Ways to Save on Printer Ink". Consumer Reports, 2016. https://www.consumerreports.org/printers/5-ways-to-save-on-printer-ink/