Break-Fix vs. Managed IT Services - Which is Best for Your Business?
As a business owner, you're likely trying to minimize your expenses and keep your budget tight. One way you might do that is by adopting a break-fix IT philosophy over managed IT services. But, is the break-fix approach really the best and most budget friendly solution in the long run?
[You Might Also Like: Infographic - "Break Fix vs. Managed IT Services"]
Both the break-fix and managed IT services models offer pros and cons. Here are the basics of the two models to help you determine which one best supports the requirements and budget of your business.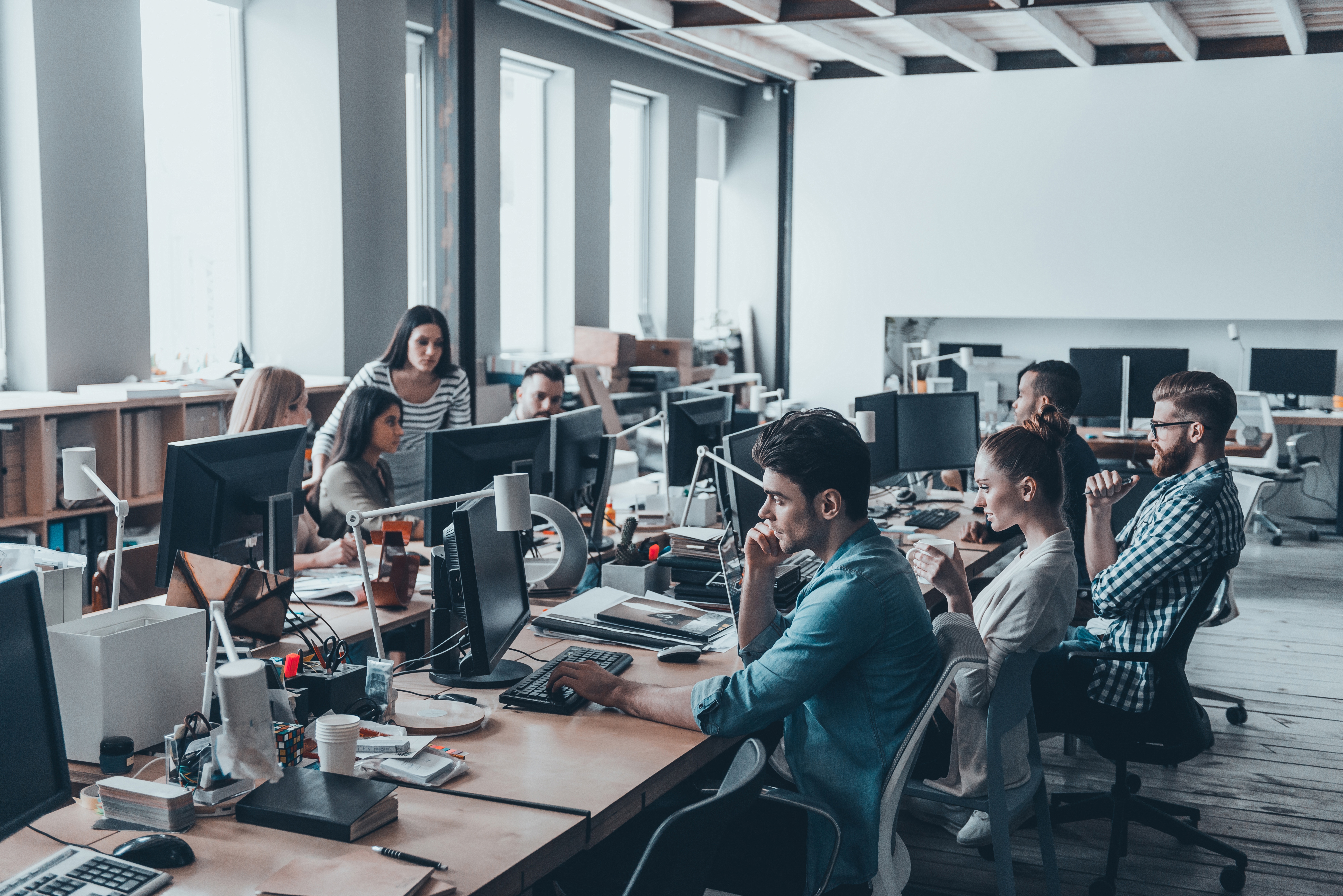 Break-Fix Model
Your IT support company traditionally worked a lot like a plumber – you only call them when something is broken. Once the call is placed, they send someone out to troubleshoot and fix the problem. You would receive a bill for the time spent resolving the problem. The emphasis in a break-fix IT service model is on reacting to IT problems that have already occurred. By the time you are aware of an issue it's already too late because data is lost, downtime is occurred, and productivity is reduced.
Under this model, you'll be managing your hardware and software needs. Day to day management will be the responsibility of your business, which is usually done by a tech-savvy employee that can solve minor IT issues. When your appointed employee can't resolve an issue, you call your IT support company who then dispatches a technician to your business to determine and fix your problem. Since the dispatched technician probably won't have a history of working with your system, it could take them much longer to identify and fix the problem, which will result in longer downtime.
Budgeting for services is difficult under this model since your costs for repairs, consultations, and hourly labor are unpredictable.
Disadvantages
The IT technician dispatched may not have a history working with your system and may take longer to find and fix the problem

If you have the same problem repeatedly, you're billed separately

Overall costs are unpredictable because they vary with project time and equipment used – makes budgeting for IT nearly impossible

Your provider has no incentive to make long-term, stable fixes since they make money every time you call them to fix a problem

Your provider has no incentive to resolve issues quickly since they make more money the longer it takes them to resolve the issue

This model is typically more expensive in the long run because of unexpected large repair bills and additional charges for fixing issues that would not have occurred if the network had been proactively managed and maintained
Advantages
Will This Model Work for Your Business?
Even though this model has many limitations, you could choose this model if:
Your budget is extremely limited, and you must cut costs everywhere

Your budget can handle unpredictable IT costs that are associated with unexpected issues

You hardly ever have IT issues

You have an internal IT team who can respond to and fix issues

Your business can handle downtime and lost productivity if an issue arises
Managed IT Services Model
Managed IT Services is an IT management model that shifts the responsibility and risk associated with managing your IT systems from you to a managed services provider (MSP). Under this model, your IT network is actively monitored 24/7 and issues are proactively spotted and resolved before they disrupt business.
[You Might Also Like: Blog Article - "What are Managed IT Services and How to Identify if Your Business Can Benefit"]
Outsourcing the daily management of your IT to a MSP will give your business the preventative care you need by having potential threats to your IT system identified and resolved before they ever result in lost data, downtime, or productivity. A MSP will provide you access to IT professionals who keep up with the latest trends, best practices, and newest technology, ensuring that they'll keep your system up-to-date and running efficiently.
With 24/7 support and help desk services, budgeting your IT service is easy under the managed services model. Most likely, you will pay an upfront setup fee for a managed service and be billed a set monthly rate.
Disadvantages
You pay a fixed monthly fee whether or not you have major system problems

You might incur an initial setup fee
Advantages
Your system is monitored by a professional who is familiar with your system, so they know what is needed to get your back up and running in the event of an IT problem

You get 24/7 unlimited service with the monthly fee

You get preventative and proactive management of your network to prevent problems from occurring

It's in the best interest of the MSP to keep your network stable to reduce customer turnover and keep their labor costs down

Your network is monitored more completely which means that slowdowns and breaches are identified and solved quickly

Budgeting for IT is simple since you have a single monthly cost
[You Might Also Like: Video - "5 Advantages of Managed IT Services"]
Will This Model Work for Your Business?
Your business should adopt this model if:
Your budget can handle a predictable, fixed monthly fee for IT services

You want the benefits of a professional IT team without having to afford their salary

You want to maintain low-risk downtime that could disrupt business

You want to free up your IT to focus on business-critical tasks
[You Might Also Like: Video - "8 Advantages of Managed IT Services from Prosource"]
When choosing between a break-fix and managed IT services models, you should consider how important your IT system is to your business. It's important to evaluate how much an IT problem will cost your business in lost productivity due to downtime as well. Can you afford to put off proactive maintenance of your IT system and risk a detrimental IT issue? Or are you willing to pay a monthly, fixed fee to keep IT problems from occurring in the first place?