Prosource is thrilled to announce that it has been recognized as one of Greater Cincinnati and Northern Kentucky's Top Workplaces by Enquirer Media for the third year in a row!
For us, the Top Workplaces Award is so meaningful—and a cause for celebration—because it's based entirely on feedback from our own Associates, reflecting our engaged team and a culture that prioritizes the employee and customer experience.

Engaged Cultures are Key for Top Workplaces
To uncover the region's top employers, Enquirer Media partnered with Energage, a third-party, purpose-driven company that helps organizations turn employee feedback into useful business intelligence and credible employer recognition.
For the 2022 survey, more than 37,000 employees across Greater Cincinnati and Northern Kentucky responded, evaluating their workplaces based on drivers of engaged cultures—including alignment, execution, flexibility, and connection, to name a few—and providing feedback on topics such as…
Are employees aligned with the values and direction of the company?
Do managers care about employee concerns and feedback? Do they encourage professional development?
Do employees find their work meaningful? Do they feel appreciated?
Do employees feel connected to one another and to company leadership?
How do employees feel about benefits and training opportunities?
Operating By Strong Values & Committed to Making an Impact
Across the board, team members rated Prosource especially strong in enabling employees to work to their full potential. Associates agreed that they believe Prosource is going in the right direction and operates by strong values.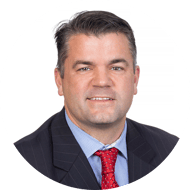 "At Prosource, we are committed to creating an environment where amazing, dedicated people can do meaningful work, support their families, and chase their dreams," said Brad Cates, President & CEO of Prosource. "To again be named a Top Workplace is a reflection of our special culture, our engaged team members, and their commitment to our customers and to one another, and I am so proud of everything they have accomplished over the past year."
Giving employees a platform to share their voice and experience is more important than ever following the disruption to the workplace over the past couple of years.
"During this very challenging time, Top Workplaces has proven to be a beacon of light for organizations, as well as a sign of resiliency and strong business performance," said Eric Rubino, Energage CEO. "When you give your employees a voice, you come together to navigate challenges and shape your path forward. Top Workplaces draw on real-time insights into what works best for their organization, so they can make informed decisions that have a positive impact on their people and their business."
What Our Team Had to Say
Team members from across our organization shared why they love working at Prosource:
"I have the flexibility to do what is needed to help Prosource be successful."
"Great culture. Great people. Focused on customer, community, and team."
"Prosource allows me to develop my own approach and path to accomplish my goals both personally and professionally."
"Prosource is always looking to the future to ensure we thrive."
"I have the opportunity to impact other businesses and the community around me. Whether it is is our service & support to keep the company running or coming together as an organization to volunteer time or donate money to a charity, we are encouraged to make things better for those around us."
"Prosource constantly strives to be a leader in our industry, strengthening and investing in our company and our people."
Congratulations to the whole Prosource team and thank you for continuing to make Prosource one of the best places to work in Greater Cincinnati and Northern Kentucky!
---