6 Signs It's Time to Stop Outsourcing and Start In-House Print Production
A common dilemma that many businesses face is deciding if it would be faster, cheaper, and easier to outsource everyday tasks or do them in-house. The answer for most businesses is that it depends on the task, how much it costs, and if outsourcing will help increase agility.
When it comes to printing, modern print technology has allowed businesses to bring in-house print solutions that were previously only found in professional print shops. Here are six signs to help you evaluate if it's time for your business to invest in production printing equipment.
[You Might Also Like: Blog Article - "Why You Should be Using Fiery Command WorkStation"]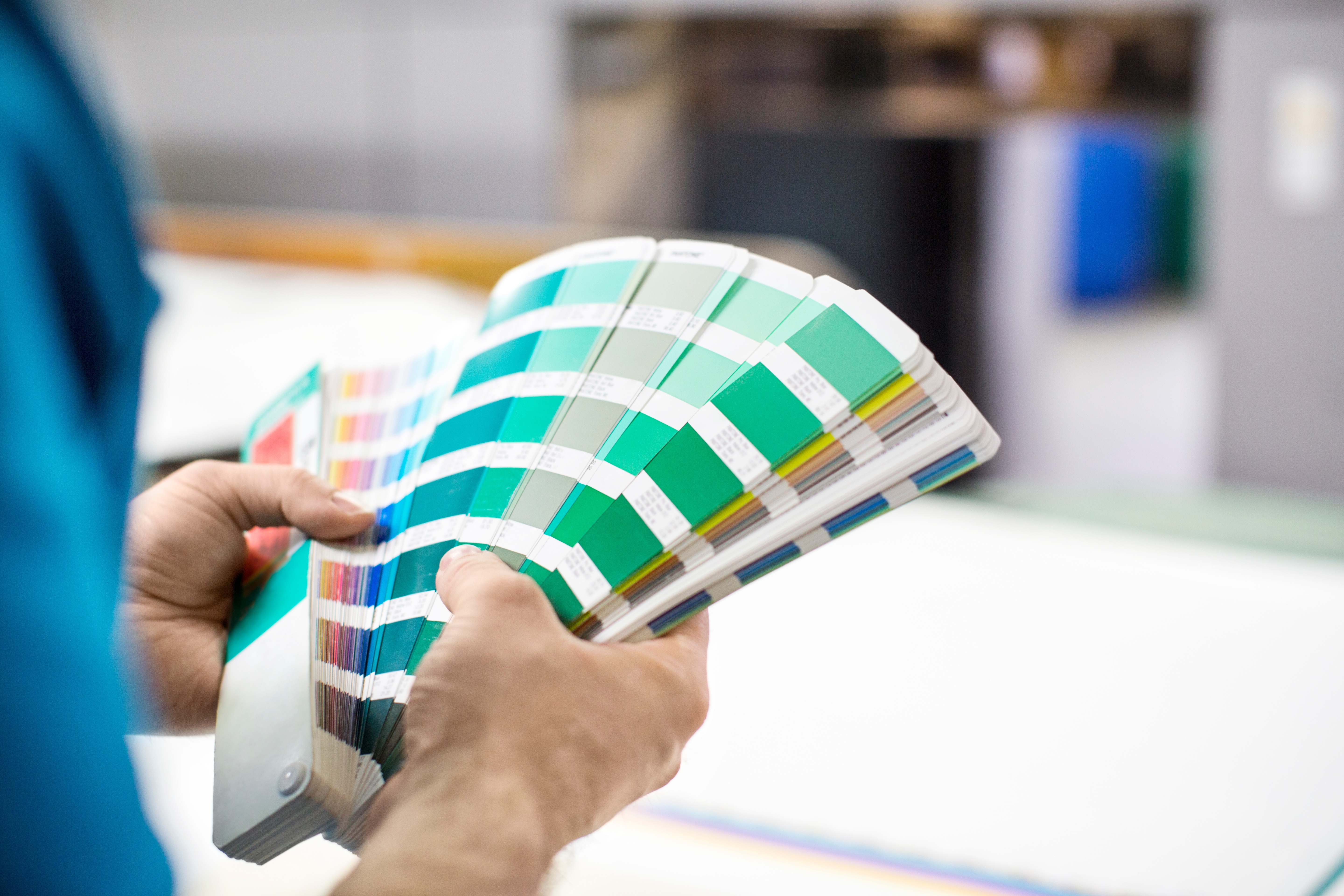 1. Changing Print Requirements
As your business has evolved and grown, it's likely that your printing needs have changed. If your printing requirements are beyond typical day-to-day and process-related documents, it may be time for you to consider a production print solution. The increased print requirements may include:
Product catalogs

Sales and marketing materials

Direct mailing materials

Catalogs

Brochures

Mass invoices

Product order forms

Test forms

Photographs

Signage

Posters

Training manuals

Annual reports
A production print solution can meet your needs much better than equipment designed for lower volumes. Have you been meeting or exceeding your office multifunction printer's (MFP) recommended monthly duty cycle? By pushing your MFP to its limit every month, you will risk damaging and reducing the life expectancy of the device.
2. Brand Consistency and Control
Have you ever sent a print job to a commercial printer only to have your piece come back in the wrong shade of your brand color? In-house printing gives you control over which final copy is printed and allows for colors to remain consistent across all platforms. Your logos, colors, resolutions, and designs communicate who you are. Bringing your print in-house lowers the barrier between you and your final product and keeps your messaging on brand, 100% of the time.
3. Paper Stock Variety
Printing on a traditional MFP limits your paper choices while outsourcing to a printer can become costly based on their pricing and availably. Having in-house production equipment allows you to change the paper stock on printed materials as desired. Printing business cards on 120# matte cover and printing marketing flyers on 110# gloss cover in-house is simple and cost-effective.
4. Variable Data Printing
Variable data printing (VDP), also known as "One to One Marketing" or "Personalized Printing", is a form of digital printing in which text, graphics, and images may be changed from one printed piece to the next without slowing down or stopping the printing process. Using VDP to personalize names, addresses, photos, logos, or messages on your marketing pieces allows you to insert custom information in your direct mail pieces that will be more appealing and relevant to the recipient. If you currently use VDP on a regular basis, moving this function in-house will reduce costs and speed up the time to production for your pieces.
5. Print on Demand
Printing on demand allows you to print what you need, when you need it. This reduces the turnaround time of your documents as well. There's no shipping wait time, and you don't have to wait for your files to upload to a print ordering website. Being able to print on demand also allows you to proof your piece before sending the entire job to print. This reduces paper and toner wasted on printing full jobs that may need re-run due to color inconsistency or other errors that are caught after final production.
6. Security and Compliance
With data breaches continuing to rise, your print devices and procedures are at increased risk. When you outsource production printing, you must pay close attention to what kinds of data is being printed, how the data is sent to the outsourced printer, and how the outsourced printer handles, uses, and stores the data once received. For this reason, it is especially advantageous for businesses in regulated industries such as healthcare, law, and finance, to move to in-house production printing. Additional points of failure in keeping your proprietary or sensitive data secure increase with outsourcing production printing.
Expanding your print capabilities by starting in-house production printing can result in saving money, higher-quality imaging, increased brand consistency and control, faster turnaround times, and much more. If your business consistently prints high-volumes or professional-grade printed materials on sharp deadlines, in-house production printing may be what your business needs.