5 Tips for Choosing the Right ECM Solution for Your Business
With so many document management technologies available, choosing the right enterprise content management (ECM) solution for your business can be overwhelming. Here are five tips to consider when choosing the ECM solution that will satisfy your business's needs and align with your goals.
[You might also be interested in "5 Benefits of Enterprise Content Management (ECM)"]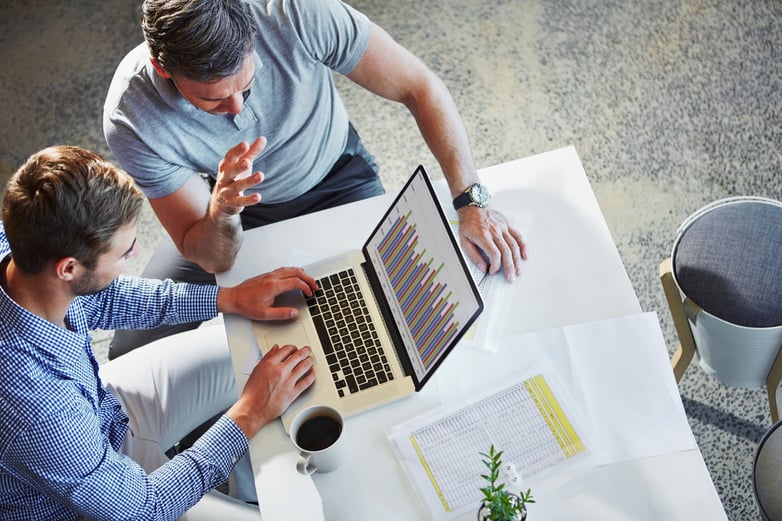 1. Addresses Business Challenges & Pain Points
Identifying your key business challenges and pain points is fundamental before undertaking a new ECM solution. Although many business challenges can be translated across different businesses and industries, every business has unique challenges in relation to business information workflows and processes. For example, your main challenge may be that you're overwhelmed by information because it is disorganized, misfiled, or lost. Your business would benefit from an ECM solution that reduces the time it takes to retrieve files, making documents centralized, searchable, and properly electronically filed.
2. Assesses Your Business
When evaluating ECM providers, it's important that the provider completes a comprehensive assessment of your business, including:
• Organizational goals & key performance indicators
• Current business process analysis
• Areas of process improvement analysis
• Cost-benefit analysis
• Seamless implementation processes
3. Knowledgeable Professional Services Team
Choosing a knowledgeable professional services team is key to deploying an ECM solution that is effective and efficient. Make sure to choose a provider that will work with you every step of the way to ensure that deployment strategies and product integrations are appropriately planned and sustainable.
4. Proven ROI
When selecting an ECM solution for your business, look for a provider that offers a proven return on investment (ROI). ROI can be recognized in many different ways, including productivity increases, document retrieval time decreases, and more.
It's important to consider both hard cost savings and soft cost savings when evaluating ECM solutions. For example, by increasing productivity by 90%, Thomas More College is able to redirect valuable resources to other critical areas of the college.
5. Intuitive Interface
Choose an ECM that offers secure access to information within the application and an intuitive interface. This will empower your employees to organize and share information with ease. ECMs with tools such as dynamic linking, which enables you to link related documents for easy retrieval, will help reduce the amount of time employees spend searching for documents they need for their job. An intuitive interface will minimize document retrieval and search times, as well as increase productivity.
CONCLUSION:
The list of items to consider when choosing the right ECM for your business can be endless, these are just a few. An ECM solution is perfect for a forward thinking business wanting to decrease document costs, including producing, handling, and storing paper. Whether you're looking to reduce paper consumption, decrease document retrieval time, or tighten business processes, implementing an ECM solution may be the next strategic move for your business.
For more information about Prosource's document management solutions and how we can help you transform your business processes, please contact your Prosource sales representative.
---