Managed print services (MPS) is a program offered by print providers that manages and optimizes your entire print environment, going beyond reducing printing and paper usage. Just as your business is always evolving, MPS continues to evolve to help businesses meet their print challenges. Optimizing devices enables businesses to save money, reduce paper waste, and increase efficiency.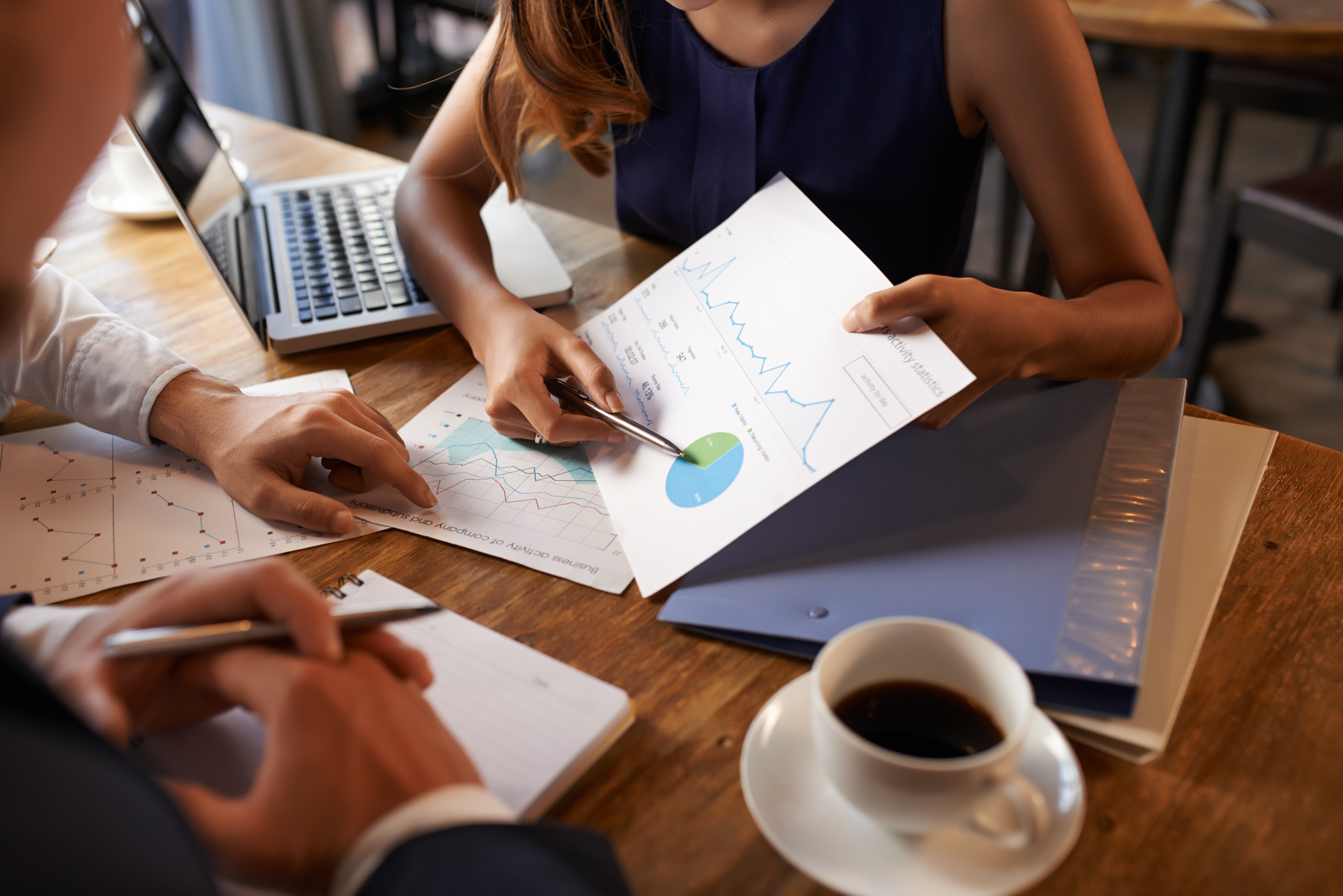 A business's total printing cost includes more than just the toner and paper used, it includes the total costs incurred to manage and optimize the printer fleet and printer production, as well as the technical staff and processes that support the printer fleet. The goal of a successful MPS program is to give businesses visibility and control over their total printing environment which can increase productivity and decrease printing costs by up to 30%.[1]
[You Might Also Like: Blog Article – "True Cost of Printing & How to Calculate Your True Cost of Ownership"]
Here are four reasons why you should care about MPS.
1. Right-Sizing Your Devices
Centralizing your printing costs, which ultimately reduces your document management costs, starts with your devices. Your business may utilize fax machines, scanners, and printers at a single location. If your business has multiple locations, the number of devices could double. Consolidating those machines into strategically located multifunction printers (MFPs, or devices that fax, scan, and print) will decrease equipment costs, save energy, and free up valuable work space.
2. Efficient Vendor Management
Managing your print vendors is a difficult and time consuming task. Your business may be paying invoices from multiple vendors who probably send you invoices monthly. By transitioning from multiple devices from multiple vendors to a few centralized MFPs from one vendor, the number of invoices processed annually for your devices will significantly decrease. Simplifying vendor management will increase your employee's efficiency and productivity, giving them more time to focus on business-critical tasks.
3. Proactive Monitoring of Your Print Environment
Having visibility of your print environment 24 hours a day will decrease printing downtime. Actively monitoring your print environment will allow you to proactively order printing supplies to keep your devices running. The monitoring software also alerts the end user of potential device failures, flagging minor print issues before they turn into major issues.
4. Increased Data Security
Dealing with sensitive, personal data means that you need optimal security in your print environment. Proactively monitoring devices through MPS can eliminate document output risks and increase print security. Remote monitoring and reporting on non-compliant devices allows you to identify and prevent security breaches.
MPS programs have helped organizations optimize their print infrastructure, reduce the workload of their IT department, increase workplace efficiency, streamline workflow, and improve productivity. As the business landscape continues to evolve so does MPS, ensuring your business gets the optimal solution to drive efficiency.
[1] Gillhooly, Kim, BizTech Magazine, http://www.biztechmagazine.com/article/2015/03/can-managed-print-services-save-you-money (accessed July 1, 2016)