Companies of all sizes need technology to operate efficiently and effectively. With reliance on information technology (IT) growing and many small businesses having limited IT resources, it is becoming increasingly difficult to keep the IT infrastructure up and running. Managed services let companies offload specific IT operations to a service provider, or managed service provider (MSP), who assumes responsibility for monitoring and managing IT systems and functions. MSPs act as an extension of an IT department, freeing up IT staff to focus on business-critical projects.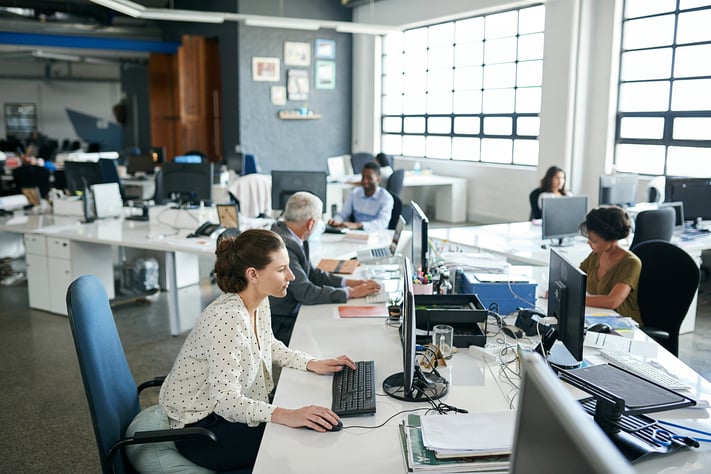 It takes time and resources to keep backups, patches, security, and maintenance of your business's IT infrastructure updated. Relying on IT in your business and not keeping your IT systems up-to-date leaves your business vulnerable to IT outages and security breaches. MSPs proactively monitor and maintain your IT systems, which helps spot and correct any potential IT issues before they even become an issue. Investing in managed services have many benefits, including:
Increased efficiency

Reduced downtime and risk

Increased security

24/7 monitoring and maintenance

Better understanding of IT infrastructure
[You might also like: Blog Article – "5 Advantages of Managed IT Services"]
Prosource's managed services experts collaborate with you and your team to develop, maintain, and update your critical business operations. By implementing an extensive array of IT services, our consultants can customize solutions to fit your needs and protect your bottom line. Our consultants are as invested in your IT systems and processes as you are. We discover and solve problems before they ever slow down your business, increasing the reliability of your network, computers and mobile devices, and protecting your infrastructure and important data.
[Want to learn more about Prosource Technology Solutions? Click here to learn more]
At Prosource we provide a robust offering of IT services and solutions to fit any business's needs. Services and solutions include CompleteIT for small businesses, EnhanceIT for midmarket businesses, Complete IT Managed IT services, backup and disaster recovery, web design, content management, web application development, and more. Our key points include:
Protect critical business assets

Streamline operations and increase network reliability

Discover and solve problems before they become critical with remote monitoring and remediation

Expert installation and configuration of all computer, network, and mobile devices

Planning, developing, and updating for the latest technology
Want to learn more about Prosource managed services, other technology solutions options available, and how your business can benefit from working with the Prosource Technology Solutions team? Join us at Prosource Tech Show VIII, Presented by Konica Minolta on Thursday, September 15, 2016 from 10am to 2pm at Paul Brown Stadium. There, you will be able to talk to the Prosource Technology Solutions experts and explore IT options for your business.