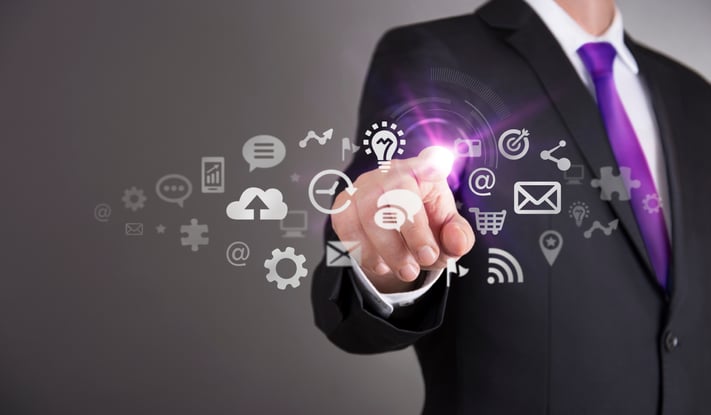 TORONTO – February 22, 2016 – Exinda, a global leader in network optimization and bandwidth management solutions, and Prosource, a leader in office technology and business solutions, are excited to announce a new partnered campaign to help enterprises in the Midwest make a smooth transition to cloud applications by guaranteeing the best possible quality of experience.
You Might Also Like: [Live Webinar] How to Get the Most out of Your Cloud Investment – Wednesday March 16, 2016
"Our partnership with Exinda comes as we continue to expand our technology solution portfolio into the commercial space," says John Dumas, Product Manager at Prosource. "With Exinda's fully integrated network orchestration solution, we can now help solve a big challenge facing our local businesses, which is achieving the full operational benefits of cloud-based applications."
"Poor quality of experience impedes employee adoption of applications like Skype for Business, Office 365 and VoIP, that are meant to improve productivity and drive business success," says Michael Sharma, CEO at Exinda. "Our solution is designed to help IT Managers prioritize their critical cloud applications and control their unsanctioned applications to guarantee the best possible cloud application quality of experience for all users across the extended enterprise."
Exinda's network orchestration solution includes a powerful combination of features like integrated visibility, proactive recommendations, multi-dimensional control and automated diagnostics.
About Prosource
Prosource® is one of the fastest growing companies in the Midwest. With Ohio offices in Cincinnati, West Chester, and Dayton and Kentucky offices in Lexington and Louisville, and their newest offices in Charleston and Huntington, West Virginia, Prosource provides Office Equipment, Document Automation, and Technology Solutions for businesses large and small. Founded as Cincinnati Copiers in 1985, Prosource has grown from a print and copy hardware provider to offering total office technology solutions. The hallmark of Prosource's service is the TotalPro Experience, an end-to-end commitment to unconditional customer satisfaction.
About Exinda
Exinda is a leading global supplier of WAN solutions that enable organizations to assure a predictable user experience for strategic business applications through policy-based WAN Orchestration. Exinda solutions intelligently allocate network bandwidth and optimize traffic based on the priorities of the business. The company has helped more than 4,000 organizations in over 80 countries worldwide assure application performance, improve the end-user experience, contain recreational applications and reduce network operating costs for the IT executive.
Connect with Exinda
Follow us on Twitter
Follow us on LinkedIn
Media Contact:
Courtney Senior
PR and Marketing Manager | Exinda
647.558.4634
courtney.senior@exinda.com