Preparing Your Accounting or CPA Firm's IT Infrastructure for Tax Season
Tax identification numbers, social security numbers, financial account numbers, and additional sensitive data. Accounting and CPA firms are responsible for personal, sensitive data that can threaten the identity and financial security of clients if compromised. With tax season right around the corner, it's important to safeguard your firm from potential hackers and data breaches. Here are four steps your firm can implement to defend against hackers and phishing attempts not just during tax season but year round.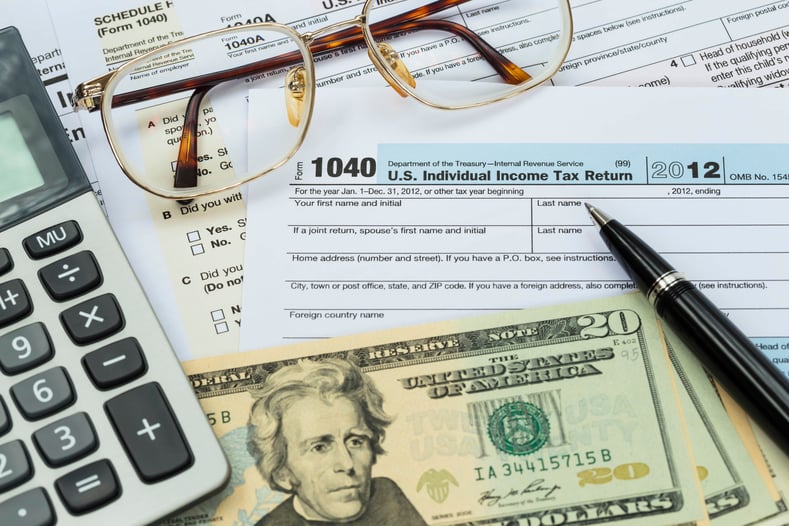 Evaluate Your Current Data Protection and Security
Having an outside IT expert perform an annual security assessment and review will reveal any areas of weakness in your security. Without regular security and data assessments, you cannot determine where holes in your network security exist. Regularly evaluating your security strategies and scheduling periodic reviews to understand how data is used within your firm will help mitigate data risk and manage security.
Audit Your Physical Security and Information System Policies
Even if you have an extremely secure network and your data is encrypted, having an unsecure physical office and untrained team leaves your firm at risk. Physically secure your office with key cards, visitor logs and badges, and locks on doors. Implementing employee policies for keeping desks clean of sensitive information left on desks, whiteboards, and print stations will also help keep sensitive data out of the wrong hands.
Having policies that give clear instructions on constructing proper passwords that include letters, numbers, and symbols and how often to change passwords will help keep your systems free of data breaches. If your firm allows employees to work remotely, consider putting policies in place that that help manage and keep company data secure.
Backup and Disaster Recovery
The safety of your client's data is a business-critical issue for every accounting firm, but at some point your data will be at risk. Whether it is machine error, human error, a virus, or a natural disaster, not having the proper precautions in place could mean losing everything. Backing up your data regularly will help eliminate any interruptions if you experience IT infrastructure failures. It's important that you back up your data at multiple off-site locations so that in the event of a disaster, you can have your business up and running in an alternate location.
Employee Training and Education
A critical element of your firm's data security is employee training and education. The security policies you have in place are useless without employee awareness of methods hackers use to acquire information. Regularly educating and updating employees on security and device best practices will help reduce the risk of an employee clicking on links and files facilitated by hackers and phishing attempts.
It's imperative that your firm protect client information and the firm's overall reputation. Implementing these four steps will can mean the difference between secure data and a data breach.