Over half a billion personal records were either stolen or lost in 2015.[1] Nine mega-breaches of over 10 million records were reported in 2015, and the largest data breach ever publicly reported of 191 million records happened at the end of 2015.[2]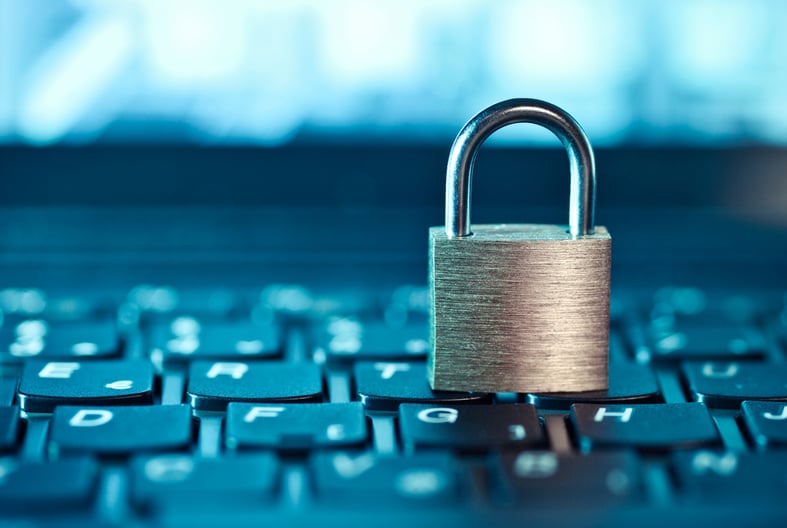 [You Might Also Like: Blog Article - "Cyber Attacks on the Rise in Small Businesses"]
As a small business owner, you may have thought to yourself that a cyber attack wasn't possible in your business, especially since large enterprises have bigger databases with millions of records. Recent reports have showed that there has been a steady increase in cyber attacks targeting businesses with less than 250 employees from 2010-2015, with 43% of all attacks targeted at small businesses in 2015.[3] If you store any personal data such as email addresses, phone numbers, billing addresses, or any other personally identifiable information, you are at risk of a cyber attack.
So, what are you currently doing to protect your business from a cyber attack?
Now is the time to put processes and software in place to protect your business from a data breach. There are many things a business must do to protect itself from an attack, and it's easy for tasks like protecting your IT infrastructure be placed on the back burner. With the typical IT security problem costing a small business thousands of dollars and days of lost work time, it's time to make cyber security a priority.
[You Might Also Like: Blog Article - "Why Cyber Security is Important for Small Businesses"]
A recent survey showed that small businesses are doing little to proactively prepare for cyber attacks. In fact, only 38% reported that they regularly upgrade software and 22% encrypt databases.[4] Here are 10 things to take into consideration to stay ahead of hackers and reduce your risk of a cyber security breach:
Use caution when connecting a work device to a Wi-Fi network

Have a business security policy, and train employees on how to follow it

Use encryption software to protect confidential data and records

Back up your data and store a copy in a secure location offsite

Ensure your network has a strong firewall in place to prevent data breaches

Update your operating system regularly

Make sure all mobile devices and laptops used for work are secure

Monitor your network diligently

Be proactive and have a cybersecurity response plan ready

Consider a cybersecurity insurance policy to cover any losses in the event of a successful breach
[You Might Also Like: Video - "6 Tips for Educating Your Employees About Cyber Security"]
With cyber attacks continuing to rise in small businesses, it's becoming less of a question if a small business will be hacked but when. As a small business, it's time to commit to raising awareness about the threat, making cyber security best practices top-of-mind, and taking the necessary proactive steps to securing your business.
Ready to discover how your business can leverage cyber security solutions from Prosource? Contact our experts today!
[1] https://www.symantec.com/content/dam/symantec/docs/reports/istr-21-2016-en.pdf aid=elq_&om_sem_kw=elq_14861989&om_ext_cid=biz_email_elq_&elqTrackId=3f9e79f4cbf14b9a9d39e52f9e438f5f&elqaid=2902&elqat=2 | [2] https://www.symantec.com/content/dam/symantec/docs/reports/istr-21-2016-en.pdf?aid=elq_&om_sem_kw=elq_14861989&om_ext_cid=biz_email_elq_&elqTrackId=3f9e79f4cbf14b9a9d39e52f9e438f5f&elqaid=2902&elqat=2| [3] https://www.symantec.com/content/dam/symantec/docs/reports/istr-21-2016-en.pdf?aid=elq_&om_sem_kw=elq_14861989&om_ext_cid=biz_email_elq_&elqTrackId=3f9e79f4cbf14b9a9d39e52f9e438f5f&elqaid=2902&elqat=2| [4] http://www.huffingtonpost.com/joe-ross/the-state-of-small-busine_b_9911704.html